The magic behind character actor Michael O'Neill
In this interview from 2013, we talk to Michael O'Neill … one of the most respected character actors in Hollywood… about taking a one-day stint on The West Wing and turning into a 6-season job. He is one of those actors you see on the TV or movie screen and say "Oh, THAT guy!"
We have a delightful chat talking about the very unusual way he was "discovered," what his two requirements were before he took on the part of the crazed gunman on Gray's Anatomy, and how he still lives with the insecurity of the acting business. Plus… his sex scene in Rectify, and how he didn't recognize Matthew McConaughey on the set of The Dallas Buyer's Club movie. You will LOVE this guy!
Click the player below to hear the chat with Pam and Michael O'Neill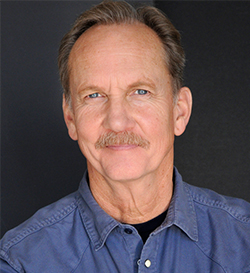 About Michael:
You'll remember actor Michael O'Neill  as "Larry Mills" in the critically-acclaimed drama series on NBC –  COUNCIL OF DADS.  Or perhaps as  "Chaplain Kendricks" in the critically acclaimed feature film, CLEMENCY, which won the Sundance Film Festival Grand Jury Prize. He was also "Senator Mitchell Chapin" in Season 2 of TOM CLANCY'S JACK RYAN on Amazon. Other recent appearances for O'Neill include the series' THE ROMANOFFS, THE RESIDENT, 11.22.63, SHOOTER, S.W.A.T. and a five episode arc in the final season of SCANDAL.
Previous television credits include his four season role on the award winning Sundance TV series, RECTIFY, the CBS series, EXTANT with Halle Berry and A&E's BATES MOTEL. O'Neill's memorable TV roles include GREY'S ANATOMY and fan favorite "Special Agent Ron Butterfield" on THE WEST WING, as well as NECESSARY ROUGHNESS, VEGAS, THE GRIM SLEEPER, NCIS, SONS OF ANARCHY and THE UNIT. In feature films, O'Neill played FDA Agent "Richard Barkley" in the award winning DALLAS BUYERS CLUB and his vast credits include J. EDGAR, GREEN ZONE, TRANSFORMERS, SECONDHAND LIONS, TRAFFIC, SEA OF LOVE and SEABISCUIT. O'Neill also recently completed two feature films, THE STAND AT PAXTON COUNTY and INDIVISIBLE.
A native of Alabama, O'Neill has a degree in Economics from Auburn University and will be the Winter 2019 Commencement Speaker.  He was also the 2018 commencement speaker at the University of Montevallo in Alabama. He began his acting career under the mentorship of Will Geer, and his daughter Ellen, at the Theatricum Botanicum in Los Angeles. He is married to Mary O'Keefe O'Neill and they have three wonderful daughters, Ella, Annie and Molly.  O'Neill has served on the Board of the Hollywood Branch of the Screen Actors Guild and has often participated in the SAG-AFTRA Foundation's BookPALS program, reading to elementary school children.   He has also been involved in Teach for America, Habitat for Humanity, and Focus on Recovery in Birmingham.
For Michael's facebook page: Click Here
For Michael's IMDB page: Click Here