Doctor and Bestselling Author Michael Greger
Do all diseases originate from animals?  Did covid-19 escape from a lab in China? Are airplanes safe to fly during these pandemic times? Dr. Michael Greger, the author of How to Survive a Pandemic answered those questions and more in our recent conversation.
Plus – we have a lightning round covering UV light, whether any medications work, herd immunity and why distancing is so important.  And he tells us why he's worried about mask-wearing (spoiler-he DOES believe they work!)
Click on the player below to hear the chat with Dr. Greger and Pam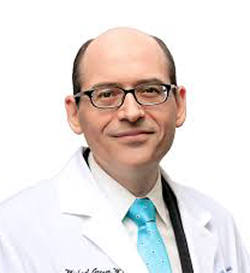 About Michael Greger
Michael Greger, M.D. FACLM is a physician, New York Times bestselling author, and internationally recognized professional speaker on a number of important public health issues. Dr. Greger has lectured at the Conference on World Affairs, the National Institutes of Health, and the International Bird Flu Summit, among countless other symposia and institutions; testified before Congress; has appeared on shows such as The Colbert Report and The Dr. Oz Show; and was invited as an expert witness in defense of Oprah Winfrey at the infamous "meat defamation" trial. In 2017, he was honored with the ACLM Lifestyle Medicine Trailblazer Award.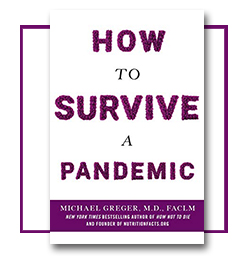 For more about Michael: Click here
For NutritionFacts.org: Click here
Follow him on twitter: Click here