Pulitzer Prize-Winning Author Michael H. Cottman on
David Harris – the First Black Commercial Airlines Pilot

When you get on a plane to fly somewhere, do you think much about the pilots in the cockpit?  I mean, sure, you hope this isn't their first flight, and that their eyesight is good. But do you wonder if the pilot is white or black?
Back in the 60s, you wouldn't have to wonder because the pilots were all White. That is, until David Harris came along.
Pulitzer prize-winning author Michael H. Cottman takes us through the story of Harris, the first Black commercial pilot, in his new book "Segregated Skies: David Harris' Trailblazing Journey to Rise above Racial Barriers."
Written for young adults, the book is a good read for all ages. In our chat, we learn some of the things that David experienced as a black man in the military and at American Airlines in the 60s. We learn about David's tenacity, persistence, and doggedness and how he eventually became a role model for all pilots at American Airlines. Plus, how his swagger helped him change the status quo!
In our chat, we also talk about how Michael himself was racially profiled, run off the road and called names. Listen in as we talk about an aviation pioneer, and find some life lessons we can ALL take from this book.
Click the player below to hear the chat with Pam and  Michael Cottman

About Michael Cottman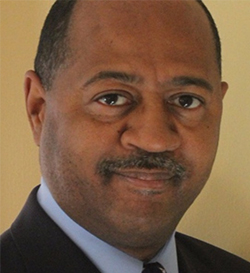 Michael H. Cottman is an award-winning journalist and author. He is currently program editor for the NBCUniversal News Group's Diversity, Equity and Inclusion Team – NBC News/MSNBC/CNBC. He was formerly editorial manager for NBCBLK and worked as a political reporter for the Washington Post and a reporter for the Miami Herald. His past books include Shackles From the Deep, The Wreck of the Henrietta Marie, and Million Man March. He has appeared on National Public Radio's Tell Me More, CNN, The History Channel, and The Oprah Winfrey Show. Cottman was also part of Newsday's reporting team that won journalism's highest honor, the Pulitzer Prize, in 1992 for coverage of a deadly subway crash in New York. He lives in Maryland, where he spends most of his time reading, researching, writing — and looking for the next big adventure to share with readers.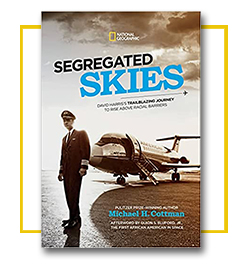 ​For his book, Segregated Skies: Click here
Follow him on Twitter: @mhcottman
And on LinkedIn: Click here
Go to his website: Click here