Epidemiologist and Author Dr. Seema Yasmin talks Viral BS
We all have questions.  You know, like, does the Covid-19 vaccine alter our DNA? When we have medical questions, we go to the doctor who wrote the book on Viral BS – Dr. Seema Yasmin.
In our chat with Dr. Seema Yasmin, we learn the difference between mis-information and dis-information, why people believe crazy medical ideas, and why facts DON'T change our mind. We learn about cognitive biases, why education level isn't a good measure of who might believe false information, and how group-think figures in.
Plus, how a little bit of truth can be a bad thing, how communication is key, and how social media plays into the spread of bad information.  Oh – and no – the covid-19 vaccine won't change your DNA.
Click on the player below to hear the chat with Dr. Yasmin and Pam
About Seema Yasmin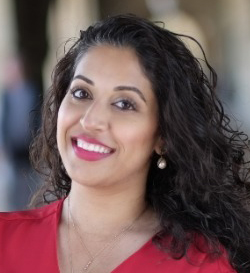 Seema Yasmin is an Emmy Award–winning health reporter, epidemiologist, and medical doctor. The director of the Stanford Center for Health Communication and a clinical assistant professor at Stanford University School of Medicine, she is the author of Muslim Women Are Everything: Stereotype-Shattering Stories of Courage, Inspiration, and Adventure and The Impatient Dr. Lange: One Man's Fight to End the Global HIV Epidemic.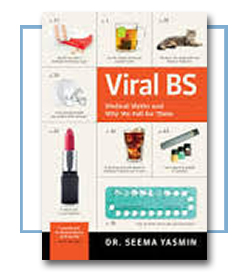 ​
For more about Seema Yasmin: Click here
For the book, Viral BS: Click here
Follow her on Twitter: @DoctorYasmin
Follow her on Instagram: @DoctorSeemaYasmin