We're All in Need of a Hero
Dan Hampton Has One for Us

Lt. Bill Harris was a WWII hero you probably haven't heard of. Award-winning author and retired fighter pilot Dan Hampton plans to change that. His new book VALOR introduces us to the Saga of One Man's Defiance and Indomitable Spirit in a style that reads like an adventure novel.
We chat with Dan about Lt. Harris, the power of resilience, why he thinks Ukrainian President Zelensky is so successful, and why the US Air Force is the best in the world. Join us for this fascinating and inspiring chat.
Click the player below to hear the chat with Pam and Dan Hampton

About Dan Hampton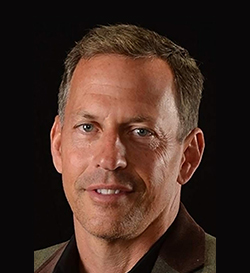 Lieutenant Colonel (Ret.) Dan Hampton flew 151 combat missions during his twenty years (1986– 2006) in the United States Air Force. For his service in the Iraq War, Kosovo conflict, and first Gulf War, Col. Hampton received four Distinguished Flying Crosses with Valor, a Purple Heart, eight Air Medals with Valor, five Meritorious Service medals, and numerous other citations. He is a graduate of the USAF Fighter Weapons School, USN Top Gun School (TOGS), and USAF Special Operations School. A frequent guest analyst on CNN, Fox News, and MSNBC discussing foreign affairs, military, aviation, and intelligence issues, he has published in Aviation History, the Journal of Electronic Defense, Air Force Magazine, Vietnam magazine, and Airpower magazine, and written several classified tactical works for the USAF Weapons Review. He is the author of the national bestsellers Viper Pilot and Lords of the Sky, as well as a novel, The Mercenary.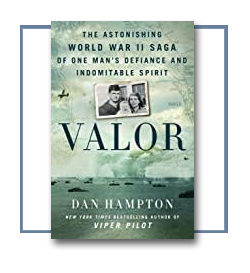 For his book, Valor: Click here
Click here to follow him on Facebook