Cy Wakeman's new book
Life's Messy, Live Happy

Do you feel like your life is messy? That things are often in chaos and sometimes life just seems so unfair?
Cy Wakeman wrote a book to give us hope. Titled Life's Messy, Live Happy, she tells us that we are often the source of our own suffering, and how we can flip the switch from suffering to self-reflection. The subtitle is even more inspiring: Things Don't Have to Be Perfect for You to Be Content.
We'll talk about how we're NOT a self-help project, she'll give us tips on avoiding the roller coaster of emotions, and we'll hear the story of Good, Bad, Who Knows? It's a fun chat with lots of good info tucked in to help you Life Happy, even if life IS messy!
Click the player below to hear the chat with Pam and Cy Wakeman

About Cy Wakeman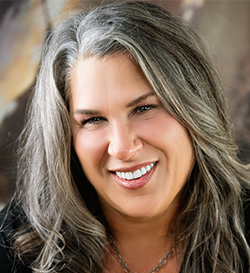 Cy Wakeman is a drama researcher, international leadership speaker, and consultant. In 2001 she founded Reality-Based Leadership. She is the author of three books: Reality-Based Leadership: Ditch the Drama, Restore Sanity to the Workplace and Turn Excuses Into Results (2010), NY Times Bestseller, The Reality-Based Rules of the Workplace: Know What Boosts Your Value, Kills Your Chances, and Will Make You Happier (2013), and her new release No Ego: How Leaders Can Cut the Cost of Workplace Drama, End Entitlement, and Drive Big Results (2017). In 2017 and 2018, she was named as one of the Top Global Leadership Gurus by Global Gurus, a Top 100 Leadership Expert to Follow on Twitter, and was deemed "the secret weapon to restoring sanity to the workplace."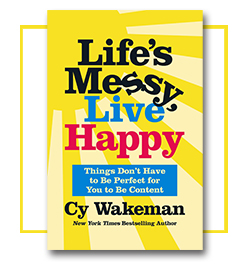 For more about Cy Wakeman: Click Here​
For her book, Life's Messy, Live Happy: Click here
Follow her on Twitter: @cywakeman
And on Instagram: @cywakeman
Click here to watch her videos on YouTube
Click here to follow her on Facebook