Author Bill Sullivan Discusses Bestseller Pleased to Meet Me
Genes, Germs, and the Curious Forces That Make Us Who We Are
Can we change how our genes act? Do genes influence behavior and personality? Does the environment actually change our genes? We tackle these topics and more with professor of microbiology Dr. Bill Sullivan, author of Pleased to Meet Me.
We also cover epigenetics, gene editing, methylation and the microbiome. Bill tells us how our socio-economic position affects our genes, how DNA is getting tweaked in the womb, and how dopamine affects eating and alcohol use.
Plus – find out what Iceland is doing to combat violence, how our bacteria affects our happiness, and how the brains of conservatives and liberals are different!
Click on the player below to hear the chat with Bill Sullivan and Pam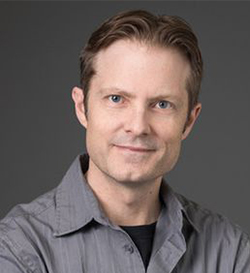 About Bill Sullivan
I'm a Professor at the Indiana University School of Medicine in Indianapolis, Indiana, where I live with my wife and two kids. I received my Ph.D. in Molecular & Cell Biology from the University of Pennsylvania in the year…let's just say I was listening to a lot of Toad The Wet Sprocket back then. My Ph.D. thesis described my discovery of a few genes responsible for drug-resistance in Toxoplasma gondii, a parasite so fascinating that I continue to study it to this day.
I then enjoyed working at Eli Lilly & Co. for two years, but decided to return to academia so I could wear jeans and T-shirts to work again. If you are interested in our research, check out our laboratory website.
I have written for a number of popular science outlets including Scientific American, Scientific American  MIND, Salon.com, COSMOS magazine, GotScience.org, What Is Epigenetics, and more. I am an editor and writer at PLOS SciComm, a blog site dedicated to the art of science and medical communication. In 2014, I co-founded my own popular science blog called THE 'SCOPE, which aims to talk about science in a lighthearted and entertaining way.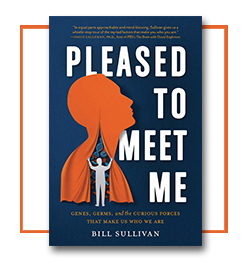 I enjoy giving presentations about a variety of science-related topics to all age groups – contact me for topics and booking information. I also serve as a board member for The da Vinci Pursuit, an organization focused on connecting science, art, and community. My love for the arts goes back to my graduate school days: I would science all day, but I would rock out all night with my band, Open Cage.
Why do I do all this? Communicating science is essential for progress and our well-being, but it is not an easy task. The language can be intimidating and the concepts involved take years to master. I made a commitment to do my best to bring science to the people in a way that won't put them to sleep or make their head implode. I love to laugh and I love to learn; I hope my writing does that for you in equal measure.
For more about Bill: Click here
For his book, Please to Meet Me: Click here
Follow him on twitter: Click here