Bestselling Author Sandra Brown
Back with us for another chat, Sandra Brown talks Thick as Thieves, her latest bestseller. She tells us what sparked the idea the book, how her characters create themselves, and how the story already exists – it's just her job to excavate it.
She also shares a surprising struggle she deals with (it will be familiar to many of us), how she builds her plots and twists and turns, and how her subconscious theme has always been the abuse of power.
It's her most vulnerable interview with us to date.
Click on the player below to hear the chat with Sandra Brown and Pam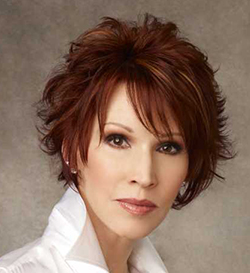 About Sandra Brown
Sandra Brown is the author of seventy-one New York Times bestsellers, including Outfox, Tailspin, Seeing Red, Sting, Mean Streak, Friction, Deadline, and Rainwater.
Writing professionally since 1981, Brown has published over eighty novels and has upwards of eighty million copies of her books in print worldwide. Her work has been translated into thirty-four languages.
Her episode on truTV's "Murder by the Book" premiered the series in 2008. She appeared in 2010 on Investigation Discovery's series, "Hardcover Mysteries." Television movies have been made of her novels French Silk, Smoke Screen, Ricochet, and White Hot.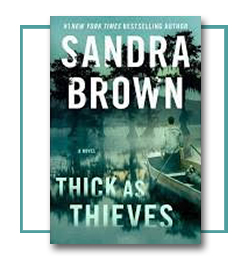 Brown holds an honorary Doctorate of Humane Letters from Texas Christian University, where she and her husband Michael Brown, have instituted the ELF, a scholarship awarded annually. She has served as president of Mystery Writers of America, and in 2008 she was named Thriller Master, the top award given by the International Thriller Writer's Association. Other honors include the Texas Medal of Arts Award for Literature and the Romance Writers of America's Lifetime Achievement Award. She has gone on two USO tours, to Afghanistan and Cuba.

For more about Sandra: Click here
For her latest book, Thick as Thieves: Click here
Follow her on twitter: Click here
Join her on Facebook: Click here