Want to feel safer, recognize liars, and influence others ?
Former Secret Service Agent Evy Poumpouras tells us how!

We all want to feel safe in this crazy world! But how do we go about doing that? The best people to ask about protection and safety are the experts who do it every day in one of the most stressful, and important, jobs in our nation – the Secret Service.  Former agent Evy Poumpouras is just the person to ask.  Not only has she guarded presidents and heads of state, she was awarded the prestigious Medal of Valor for Her bravery on 9/11and was an investigator for the Department of Defense's elite Polygraph Unit. And she's the author of the book BECOMING BULLETPROOF: Protect Yourself, Read People, Influence Situations, and Live Fearlessly, now also available on audiobook.
In our chat with Evy, we find out how we all can create more courage in the world and less fear, and how being fearless isn't a goal we should reach for. We also learn why Evy says we should WANT someone to hit us, how we have to create a shield to be our own gatekeepers, and how to get out of the problem and into the solution.
Evy also offers real coping mechanisms, and actionable steps towards being safer, in addition to sharing some tips on how to determine if someone is lying. She also busts some big myths about how to tell if someone is being untruthful. We learn about priming language, how using someone's name changes brain chemistry, and why preserving dignity is so very important.
There is a lot of great info in our chat with Evy, along with a few laughs!
Click on the player below to hear the chat with Evy and Pam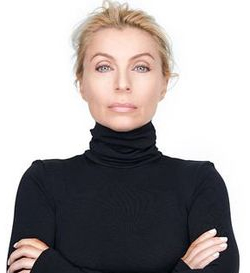 About Evy Poumpouras
Evy Poumpouras is a former Secret Service Special Agent and on-air national TV contributor who frequently appears on NBC, MSNBC, and CNN. She also costars on Bravo's Spy Games, an espionage-inspired reality competition. Evy holds a MA in forensic psychology and a second master's degree from Columbia University Graduate School of Journalism.  She is also the recipient of the United States Secret Service Medal of Valor Award for her heroism on 9/11 and has been part of the protective details for former Presidents Barack Obama, George W. Bush, William J. Clinton, George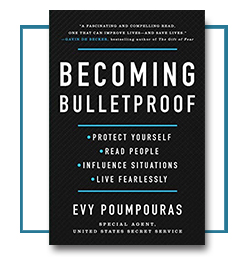 H.W. Bush, and Gerald Ford. She is also an adjunct professor for The City University of New York where she teaches criminal justice and criminology.

For more about Evy, click here for her website.
For Evy's facebook page, Click here
Follow her on twitter: Click here
Find her book and audiobook on Amazon here.