BOUND – with Michael O'Neill and Mike Pniewski
When we heard that actors Mike Pniewski and Michael O'Neill were teaming up to film a 10-minute short written by Pniewski – we couldn't wait to get in on the action! Wouldn't it be cool to follow along in the process and see what it was like to create a film from start to finish?
Both Mikes were up for it! From getting to know their personal backstories, to fun Hollywood inside scoop, to how the actual filming went, we set up a series of interviews, with some of your questions included.
Now when the film BOUND comes out – you'll feel like you were part of the crew all along!  Follow the series and become a film-making insider!
Interview Series
---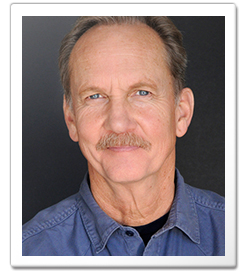 Michael O'Neill

Just SOME of the places you have seen him!
Council of Dads
Tom Clancy's Jack Ryan
Dallas Buyer's Club
Scandal
Grey's Anatomy
West Wing
Rectify
Catch up on our past interviews with Michael O'Neill.
In this interview from 2013, Michael talks about the very unusual way he was "discovered," what his two requirements were before he took on the part of the crazed gunman on Gray's Anatomy, and how he still lives with the insecurity of the acting business. Plus… his sex scene in Rectify, and how he didn't recognize Matthew McConaughey on the set of The Dallas Buyer's Club movie.
CLICK HERE TO LISTEN to the interview
---
In this interview from 2020, we chat about the award-winning film Clemency, how it personally affected him, and how wonderful Aldis Hodge was in it. And how that role on Grey's Anatomy changed him personally.  Plus, how Michael felt about Sons of Anarchy and Sea Biscuit, and what he appreciated about Al Pacino.
CLICK HERE TO LISTEN to the interview
---
NEW!! Interview with Michael O'Neil posted 8/4/22
In this very vulnerable interview, actor Michael O'Neill shares insight into his characters and how it can affect an actor's mental health when a job is finished.
In this interview taped right before the filming of BOUND, we find out how he felt about Council of Dads getting cancelled, why he went into therapy after one of his roles, and what it's like to work with Shonda Rhimes. Plus, why he liked the character of Butterfield on West Wing so much and how HE says I bring out the worst in him!
Click on the player below to hear the chat with Michael and Pam
---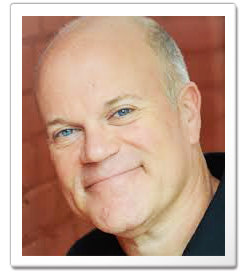 Mike Pniewski

Just SOME of the places you have seen him:
Hightown
The Good Wife/Fight
Madam Secretary
Blue Bloods
Law and Order/Criminal Intent/SVU
Mean Girls 2
Remember the Titans
INTERVIEW ONE with MIKE PNIEWSKI
You've seen Mike Pniewski in everything from The Sopranos to The Good Wife/Fight, Law and Order (just about every incarnation!) and now Hightown on STARZ. He's a face you don't forget.
He's also a writer and an author. And calls fellow actor Michael O'Neill one of his best friends.  So it was only natural that they would want to do a project together. When nothing right came along, they decided to create their own! Pniewski wrote the script for a 10-12 minute short film that featured just the two actors.
In our first interview with Pniewski, we found out how dissecting human cadavers changed his career trajectory, how he found out he got a part on The Sopranos, and how people sometimes respond to him in public!
Plus, insight into his character Ed on the show Highttown, a rapid-fire round of shows he's been in, and a question from listener Rebecca Griffith. Oh – and what it's like to act next to a Spit Bucket!
Click on the player below to hear the chat with Mike and Pam