Certified Hypnotherapist & Author Kimberly Friedmutter Explains how to use our Subconcious Power
What really IS hypnotherapy? Will you start to quack like a duck if you try it? Certified master hypnotherapist and NLP trainer Kimberly Friedmutter shares how we can use our subconscious minds to empower ourselves and create the life we really want.
The author of Subconscious Power: Use Your Inner Mind to Create the Life You've Always Wanted, Kimberly chats with us about how the words we use really matter, what a personal drought is, and how the word "cancel" can bring us freedom. 
Plus – she even gives us a little moment of guided relaxation (don't listen while driving!)
Click on the player below to hear the chat with Kimberly and Pam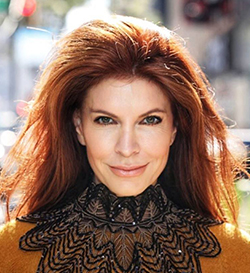 About Kimberly Friedmutter
Author of the book Subconscious Power, Kimberly Friedmutter CHt is a certified hypnotherapist, a member at large of the prestigious UCLA Health System Board, the American Board of Hypnotherapy, the Association for Integrative Psychology, the American Board of Neurolinguistics Programing, and the International Hypnosis Federation. She is also a certified Master Hypnotist and a certified Neuro-Linguistic Programming trainer, as well as a 'Dame de la Chaîne' of Chaîne des Rôtisseurs.
Kimberly is currently in private practice, dividing her time between Nevada and California, serving high-performing clientele who share her philosophy: "Expect the exceptional."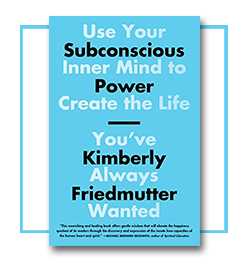 Kimberly is a former model and actress, appearing with Bryan Cranston, John Stamos, and Olympia Dukakis in such films as Evil Obsession, Time Under Fire, A Match Made in Heaven, The Russian Godfather, and Elvis Is Alive! She has also appeared in television programs, including Entertainment Tonight, CNN, FOX, TLC, BBC, The Doctors, Bethenny, Private Chefs of Beverly Hills, Art Breakers, Silk Stalkings, L.A. Heat, LateLine, and hosted a hit talk show on the Howard Stern station, KLSX 97.1 radio in Los Angeles.
For more about Kimberly: Click here
For her book, Subconscious Power: Click here
Follow her on twitter: Click here
Follow her on Instagram as well: Click Here
And find her on Facebook: Click Here