Lost Cities and Ancient Tombs with
Archaeologist and NatGeo Editor Ann Williams

Many of us are intrigued with history and lost cities. National Geographic editor and archaeologist Ann R. Williams is one of those people who digs around and writes about discoveries from the past. She's often been on-hand to witness important discoveries – some that she talks about in the new book from Nat Geo called Lost Cities, Ancient Tombs: 100 Discoveries that Changed the World
This book is a feast of pictures and information about astonishing discoveries – from the Dead Sea Scrolls to the Lost City of the Monkey God.
In our chat, we find out how technology affected archaeology, (we even get an explanation of how LIDAR works!)  accidental discoveries, amateur archaeologists, and the woman who tried on the jewelry of Troy. Plus –  how exciting it is to make "snapshot of a moment" finds.
Click on the player below to hear the chat with Ann R. Williams and Pam


About Ann R. Williams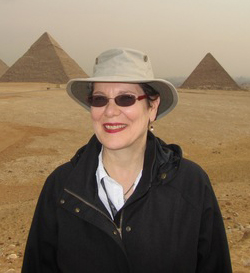 A National Geographic magazine staff writer for three decades, Ann is now a freelance writer and editor specializing in archaeology and cultural heritage preservation. She has a B.A. in Classical and Near Eastern archaeology from Bryn Mawr College, and an M.A. in West Asian archaeology with a minor in Egyptology from the University of Toronto.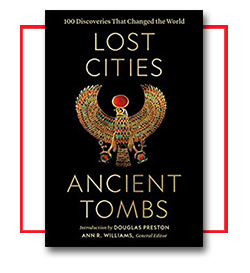 ​
For her book, Lost Cities Ancient Tombs: Click here
Follow her facebook: Click Here
Ann is the president of the DC chapter of the American Research Center in Egypt (ARCE) Here's a link to that.